BonaPoker FREEROLLS
Written by SlickChick on July 2, 2020
OnTilt Radio Welcomes BONA Poker to the Mix..a Brand New Asian Site that sits on their own standalone network and accepts USA Players.
There is NO Purchase Necessary to play!! All Events are FREE!!!
Win iPods, iPads & iPhones ALL FREEEEE!!!
You are in FREEROLL Heaven!!!
You can play games anywhere, anytime on your Mobile, PC or Tablet.
PLEASE SIGN UP HERE
To keep it "Legal" in Asia and provide us a place to play FREE poker for Real Cash & Prizes we will be using Gold Coins, Corn and Pop-Corn. ALL players will also be getting 33% RakeBack. When you take your "corn" to any cash table, your rakeback will be in "Pop-Corn" The MORE Pop-Corn you earn, you will be able to cash that out into REAL Cash via PayPal AND/OR Purchase merchandise on the up and coming E-Commerce Store in August, 2020 which will be World Wide!!! You can replenish your "Corn" for FREE anytime, No Purchase Necessary!!
PLEASE SIGN UP HERE
There are nothing but FREEROLLS & Satellites & Cash Tables to play 24/7.
It's ALL FREE Play!!!
No Purchase Necessary!!!
A fair game
For a fair game, Bona Poker has acquired a GLI's RNG certification.
In addition, their security team is constantly monitoring any suspicious activities such as bot or colluding.
To prevent such online fraud, they will keep improving their system.
BonaPoker is also hosting it's 1st EVER
Bona Poker's Beat Covid -19 Summer Event
1st Mega Freeroll Series
The entire schedule is HERE or Posted down below for your convenience!!
There is also a "Special" iPodsPro Freeroll this Sunday!!! If you win, you will be asked to provide your shipping address in an email. Please allow at least 10 days for the Prize to get delivered!!
"Special OTR Freeroll"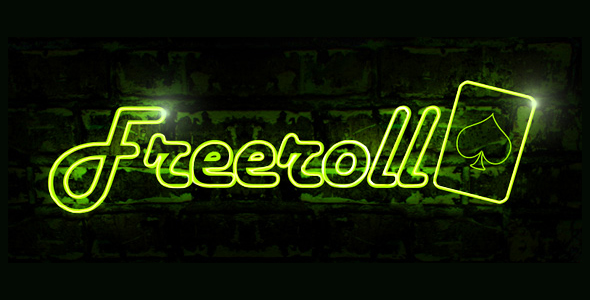 Saturday July 11th, 2020
(10:00pm GMT = 6:00 pm EST)
1 Hour Late Registration
$500 Freeroll
2,000 Starting Stack
Unlimited Rebuys 5 chips for 2k chips
1 Add-On for 5 chips for 4k chips
PLEASE SIGN UP HERE
Conversion Chart:
1 Gold Coin = $0.139 USD
100 Gold Coin = $13.90 USD
1 Gold Coin = 145,602 Corn
If you wish to deposit, BonaPoker takes SKRILL & BTC for USA Players!!
Use Skrill to send money to friends and relatives, pay and play online or make quick and easy international payments to merchants. Open an account: HERE
Bona Poker's Beat Covid -19 Summer Event
1st Mega Freeroll Series
Subscriber draw event
This is an added BONUS on top of all the Freerolls in the Mega Series, to thank all the players who participated in the Mega Series 1,2,3 & 4
Step 1 Register in any and all events until July 5, 2020.(GMT 11:00)
Step 2 Registering in Mega-freeroll(Multiple entries are available.)
Step 3 After the end of the last register of the 4th series tournaments, there will be a drawing. Names will be put into a randomizer and 1 person will be selected and wins an iPhone11 (July GMT 12:00)
Series #1 AirPods Pro Freeroll
| | |
| --- | --- |
| | |
| Date&Time 2020.06.28 | GMT 13:00 |
| | CST 21:00 |
| | ET 09:00 |
| | BRT 10:00 |
| | IST 18:30 |
| | WIB 20:00 |
| Type | FreezeOut Tournaments |
| Late Registration | 1 hour |
| Starting Chips | 5000 |
| Blinds-up Time | 6 min |
| To Register | Immediate |
Series #2 iPhone 11 Deep Stack Turbo
Date&Time 2020.07.03
GMT 3:00
CST 11:00
ET 23:00
BRT 0:00
IST 08:30
WIB 10:00
Type
Deep Stack Freezeout
Late Registration
1 hour
Starting Chips
5000
Blinds-up Time
5 min
Satellite
Every 30min 10 Ticket
To Register
Ticket (Satellite Acquisition Possible)
Corn (free chips)
Series #3 iPad mini5 Heads Up Freeroll
Date&Time 2020.07.04
GMT 15:00
CST 23:00
ET 11:00
BRT 12:00
IST 20:30
WIB 22:00
Type
Heads up shootout
Late Registration
None
Starting Chips
5000
Blinds-up Time
8 min
Satellite
Every 30min 10 Ticket
To Register
Ticket (Satellite Acquisition Possible)
Corn (free chips)
Series #4 iPhone 11 6max Turbo (2R/1A)
Date&Time 2020.07.05
GMT 3:00
CST 11:00
ET 23:00
BRT 0:00
IST 08:30
WIB 10:00
Type
6max 2 Rebuy / 1 Add-on
Late Registration
1 hour
Starting Chips
5000
Blinds-up Time
5 min
Satellite
Every 30min 10 Ticket
To Register
Ticket (Satellite Acquisition Possible)
Corn (free chips)
Series #5 AirPods Pro Deep Stack Turbo (2R/1A)
Date&Time 2020.07.06
GMT 14:00
CST 22:00
ET 10:00
BRT 11:00
IST 19:30
WIB 21:00
Type
9max 2 Rebuy / 1 Add-on
Late Registration
1 hour
Starting Chips
10000
Blinds-up Time
5 min
Satellite
Every 30min 10 Ticket
To Register
Ticket (Satellite Acquisition Possible)
Corn (free chips)
Series #6 AirPods Pro Deep Stack Turbo Freezeout
Date&Time 2020.07.07
GMT 02:00
CST 10:00
ET 22:00
BRT 23:00
IST 07:30
WIB 09:00
Type
9max freeze out
Late Registration
1 hour
Starting Chips
10000
Blinds-up Time
5 min
Satellite
Every 30min 10 Ticket
To Register
Ticket (Satellite Acquisition Possible)
Corn (free chips)
Series #7 AirPods Pro Freeroll (2R/1A)
Date&Time 2020.07.08
GMT 13:00
CST 21:00
ET 09:00
BRT 10:00
IST 18:30
WIB 20:00
Type
9max 2 Rebuy / 1 Add-on
Late Registration
1 hour
Starting Chips
5000
Blinds-up Time
8 min
Satellite
Every 30min 10 Ticket
To Register
Ticket (Satellite Acquisition Possible)
Corn (free chips)
Series #8 AirPods Pro 6max Deep Stack Turbo Freeroll
Date&Time 2020.07.09
GMT 22:00
CST 06:00
ET 18:00
BRT 19:00
IST 03:30
WIB 05:00
Type
6max
Late Registration
1 hour
Starting Chips
10000
Blinds-up Time
5 min
Satellite
Every 30min 10 Ticket
To Register
Ticket (Satellite Acquisition Possible)
Corn (free chips)
Series #9 AirPods Pro Hyeper Tuber (3R/1A)
Date&Time 2020.07.10
GMT 14:00
CST 22:00
ET 10:00
BRT 11:00
IST 19:30
WIB 21:00
Type
6max 3 Rebuy / 1 Add-on
Late Registration
1 hour
Starting Chips
10000
Blinds-up Time
3 min
Satellite
Every 30min 10 Ticket
To Register
Ticket (Satellite Acquisition Possible)
Corn (free chips)
Series #10 iPad mini5 Deep Stack Turbo (2R/1A)
Date&Time 2020.07.11
GMT 23:00
CST 07:00
ET 19:00
BRT 20:00
IST 04:30
WIB 06:00
Type
6max 2 Rebuy / 1 Add-on
Late Registration
1 hour
Starting Chips
10000
Blinds-up Time
5 min
Satellite
Every 30min 10 Ticket
To Register
Ticket (Satellite Acquisition Possible)
Corn (free chips)
Series #11 iPhone 11 Regular Heads Up Freeroll (SNG)
Date&Time 2020.07.12
GMT 13:00
CST 21:00
ET 09:00
BRT 10:00
IST 18:30
WIB 20:00
Type
Heads up shootout
Late Registration
1 hour
Starting Chips
5000
Blinds-up Time
8 min
Satellite
Every 30min 10 Ticket
To Register
Ticket (Satellite Acquisition Possible)
Corn (free chips)
---
Reader's opinions
---