Howdy Tilters.. I'll be giving you a chance to win $30 Cash PLUS OTR Swag every Monday.. Just for Playing ANY OTR Cash+ Swag PLO or NLH Cash Tables at 64Spades. This contest is open to ALL Participants regardless of who you are affiliated with..Every Monday at 12pm EST this contest will be rest for the coming week.. Get your accounts Loaded and Lets ROCK some cash Tables.. Good Luck to ALL!!!
DETAILS:
1) Sit at ANY OTR Cash+Swag PLO or NLH Cash Tables
2)  Must have 4 Players to qualify for the giveaway
3) Post a picture of you playing in this thread PLUS Your Username with the Date
4) Only one entry per table a day
5) The drawing will take place every Monday @ 12pm & Posted in THIS Thread!!!
6) NLH Tables OTR Cash+Swag table limits are .15/.30  & .25/.50
7) PLO Tables OTR Cash+Swag Table Limits are .10/.20 & .15/.30 & .25/.50 & .50/1.00
8) If your name is drawn as the Winner.. You have 24 Hours to claim your Cash+Swag or it will go into next weeks prize pool!!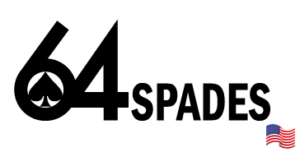 Get your 64Spades account HERE 
                     And Earn RakeBack while you play!!!
64Spades Is now taking Deposits using your Cash App or Venmo.. Just go to the 64Spades Facebook page HERE and send them a message telling them you would like to make a deposit!! . Get signed up Today and Meet me on the OTR Cash+Swag tables today!!